Solid Hollywood
crafts service trucks and equipment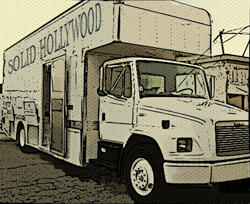 Our movie food trucks have conquered hurricanes in Grand Bahama on Pirates of the Caribbean 3, mudslides in Hawaii on Tropic Thunder, ice storms in Pennsylvania on Unstoppable and rush hour in Los Angeles on Once Upon A Time in Hollywood.

All while the cast and crew sip cappuccinos, snack at the sandwich bar or play Wii on our high-def tv.

We bring the kitchen you've always wanted to your home away from home.
Our progressive COVID Package is custom built to help keep all departments safe at work so they can be confident going home.
Touchless Water Stations
Built from antimicrobial plastic and stainless steel, our Touchless Water Stations allow cast and crew to refill their water bottles without physical contact and without using costly bottled water. A hand sanitizer dispenser is attached for extra cleanliness. Portable for quick location changes and compact so there's always water nearby when you need it.

Tented Display Carts
Our regular serving carts, but with redesigned, fitted covers which act as a tent-like shield separating your food from the public. Complete with display windows so workers can see and select their food and drink options.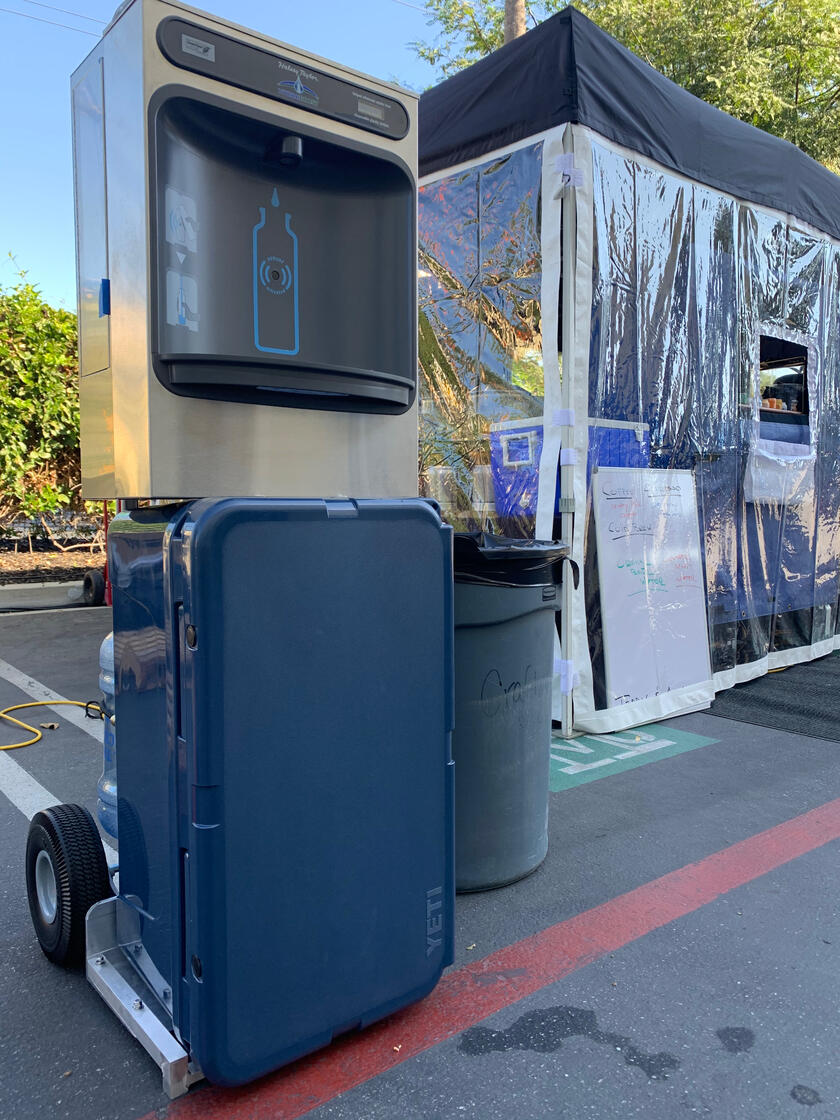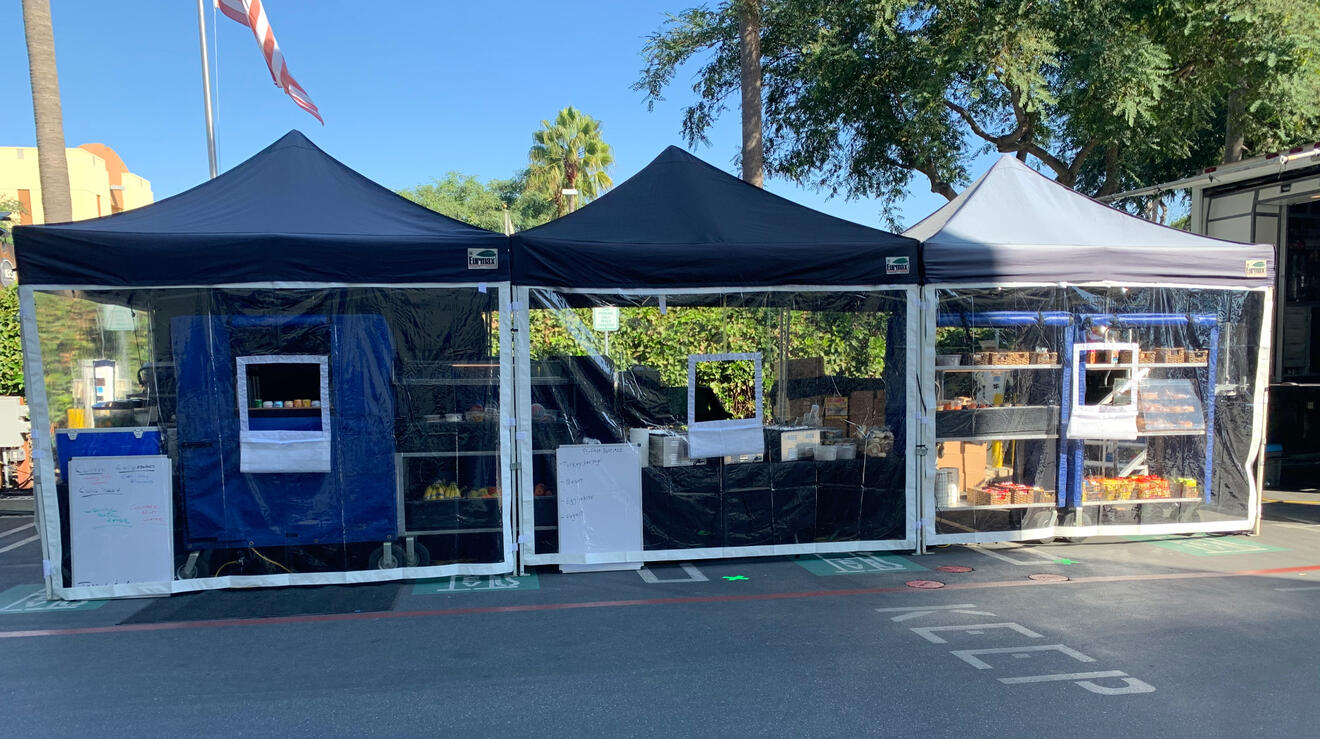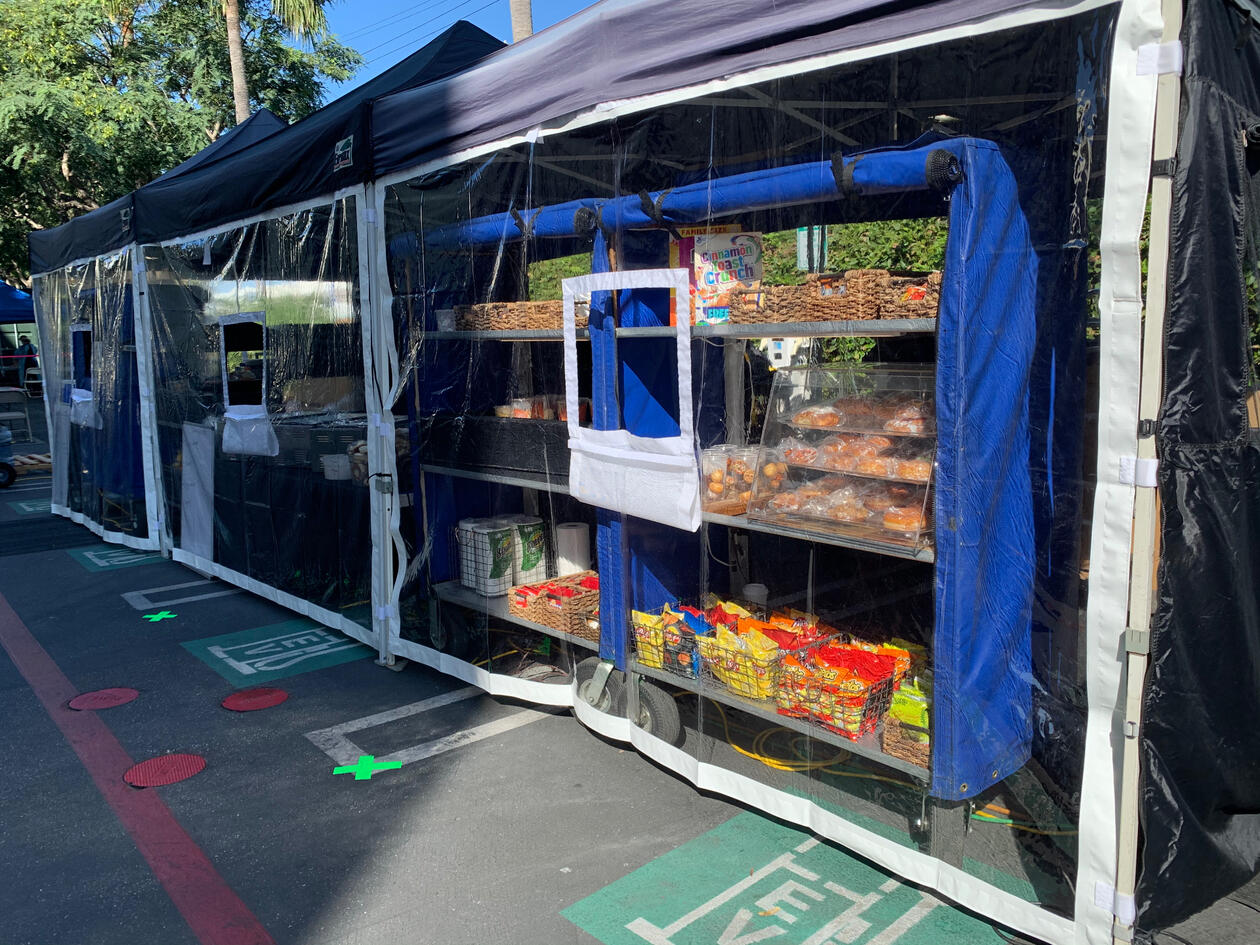 Our trucks come equipped with the following tools to green your set:
• water stations to reduce single-use bottles

• filtered water spout at sink for refilling at truck

• clearly labeled recycling bins

• biodiesel-ready generator

• biodiesel-ready truck engine

• LED light bulbs

• reusable flatware and silverware

• on-board dishwasher